Activity
Activity
Modern technologies of filling stations service
(hardware and software solutions for petrol stations,
technological solutions for filling stations)
Modern filling stations are quite sophisticated technological complexes. They are equipped with fuel dispensers, fuel management systems, tank monitoring systems, customer loyalty systems, bank terminals, self-service terminals, price displays, etc. All this equipment is integrated into a single complex through a petrol station management system.
In different countries, the preference is given to various technologies for customers servicing at petrol stations (with fuel attendants and without), various service options and various forms of payment. There are simple gas stations with one or several fuel dispensers and there are big ones with supermarkets and variety of goods, restaurants, car washes, etc.
Our company sees its goal to help all owners of filling station networks in the organization of their work and choose equipment and software that best suits to their needs. We produce a variety of equipment: from electronic communication boards with fuel dispensers to data consolidation systems from filling stations networks and customer's loyalty systems.
On our website we list our products for petrol stations automation and technological solutions for various customers service techniques at filling stations.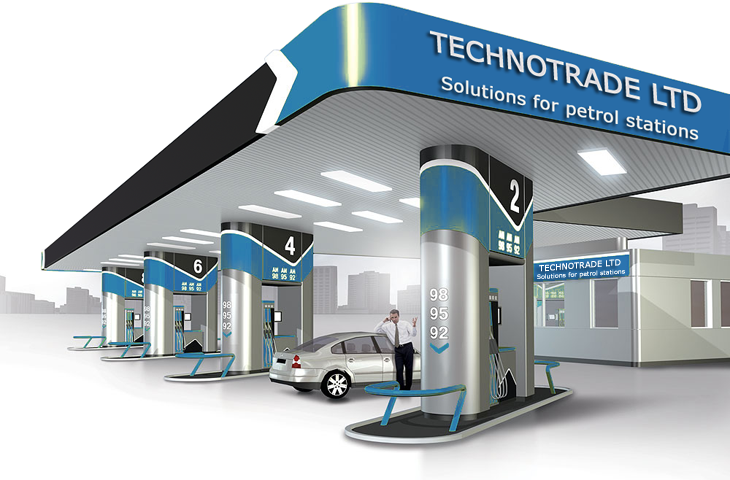 OUR COMPANY
Quickly growing dynamic company of initiative creative like-minded people
20 years of experience in automation of petrol stations
Company staff: 50 people (80% master technical degree)
Main office location: Kiev, Ukraine
Forecourt controllers over fuel dispensers and automatic tank gauge systems and probes
Interface converters for communication with fuel dispensers
POS system software for petrol stations
Payment and discount loyalty card system for petrol stations
Back-Office and Head-Office software for petrol stations
Pumpheads for automation of fuel dispensers
Tanks monitoring system
Wireless communication devices
Automatic tank gauge systems and probes
others
Support team provides help and support to customers on any questions which may arise with products.
Technical questions are answered by experienced managers, who have years of experience in petrol stations automation and can assist with any questions regarding software development.